Tuition Information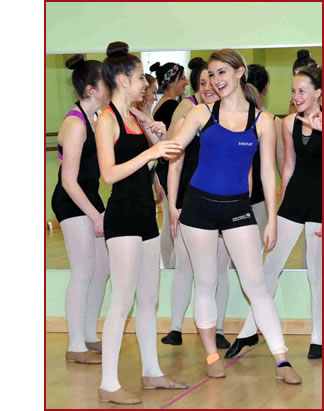 Tuition is based on 34 weeks of classes and is divided into 9 equal monthly installments for your convenience (September – May). Scheduled Holidays and vacations are accounted for in the monthly installment calculation. There are no refunds for missed classes, however, your child may make up any missed classes.
We offer flexible payment arrangements to best suit your needs. Tuition is due by the first class of each month or quarterly. You will be responsible for any charges by the bank if a check is returned. You will receive a monthly bill via e-mail at the end of each month for the following month. To streamline our tuition payment procedures, all families will be required to give us a credit card (Visa, Mastercard, American Express or Discover) to keep on file or sign up for our automated payments from your checking or savings account. If you sign up for automated payments from your checking or savings account, you will receive a $2.00 discount per month off your tuition. You can continue to pay by check, credit card, or cash, but if we do not receive your payments by the 10th of each month we will process your credit card or use the EFT information you give us.

10% Discount for 2nd Dancer
15% Discount for every Dancer thereafter
Tuition:
We offer discounts based on the number of classes a student takes.
Tuition is graduated; the more classes you take the less you pay for each class.
| | | | | | | | |
| --- | --- | --- | --- | --- | --- | --- | --- |
| 1/2 Hour | $62.00 | 2 3/4 Hours | $124.00 | 5 Hours | $184.00 | 7 1/4 Hours | $224.00 |
| 3/4 Hour | $66.00 | 3 Hours | $128.00 | 5 1/4 Hours | $188.00 | 7 1/2 Hours | $228.00 |
| 1 Hour | $68.00 | 3 1/4 Hours | $132.00 | 5 1/2 Hours | $192.00 | 7 3/4 Hours | $232.00 |
| 1 1/4 Hour | $76.00 | 3 1/2 Hours | $142.00 | 5 3/4 Hours | $196.00 | 8 Hours | $236.00 |
| 1 1/2 Hour | $90.00 | 3 3/4 Hours | $148.00 | 6 Hours | $202.00 | 8 1/4 Hours | $242.00 |
| 1 3/4 Hour | $100.00 | 4 Hours | $166.00 | 6 1/4 Hours | $206.00 | 8 1/2 Hours | $246.00 |
| 2 Hours | $106.00 | 4 1/4 Hours | $172.00 | 6 1/2 Hours | $210.00 | 8 3/4 Hours | $250.00 |
| 2 1/4 Hours | $112.00 | 4 1/2 Hours | $176.00 | 6 3/4 Hours | $214.00 | 9 Hours | $254.00 |
| 2 1/2 Hours | $118.00 | 4 3/4 Hours | $180.00 | 7 Hours | $220.00 | | |