Exciting News!
2021-2022 Schedule is live!
Register today!
Summer Fun at NASD!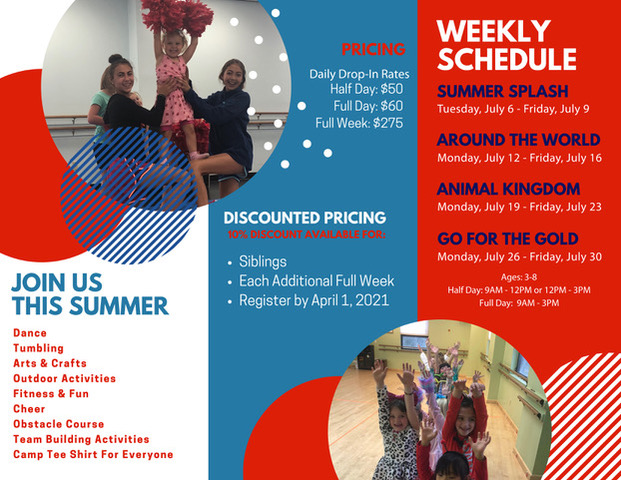 Register now for our 2021-2022 season!
Welcome to NASD

Offering Dance Classes for All Ages & Abilities
North Andover School of Dance offers enriching dance classes for boys and girls ages 2 and up. Students can dance for fun and exercise, or enhance their training with our dance intensives.
Our current classes include: Preschool, Creative Movement, Jazz, Tap, Ballet, Pointe, Lyrical, Contemporary, Hip-Hop, Tap and Hip-Hop Classes for Boys Only, Musical Theater, Adult Classes, and more!
We invite YOU to become a part of our growing dance family!
Classes start in late August and finish in June, but we offer open enrollment. Click here to REGISTER online now.
Need help choosing the right classes for you?
Contact NASD by phone at (978) 688-6683, or by email at info@nasdg.com
REGISTER AT ANY TIME - OPEN ENROLLMENT
Save the Dates
Classes begin Wednesday, September 28, 2020
Columbus Day, Monday, October 12, 2020 – No Classes
Halloween – October 31st – Classes until 1:30PM
Thanksgiving Weekend, Wednesday, November 25th– Sunday, November 29th – No Classes
Winter Shows – Saturday, December 12, 2020
Holiday Break – Sunday, December 20– January 3, 2021 Classes resume Monday, January 4, 2021
Martin Luther King Day – Monday, January 18, 2021 – No Classes
February Fun Camp - Tuesday, February 16-18th, 2021
Winter Break – Sunday, February 14-21st, 2021 – No classes
Picture Days – TBD
April Fun Camp - April 20-22nd, 2021
Spring Break – Sunday, April 18-25th, 2021– No classes
Last Day of May Classes before Recitals – Friday, May 28th, 2021
Dress Rehearsals – TBD
Spring Dance Recitals – Saturday, June 5 12, 2021
June Classes begin– June 14th, 2021
Last Day of June Classes – June 25th, 2021
Summer Fun Program – Tuesday, July 6 – July 31, 2021
Established in 1976 - Now celebrating our 45th year!

"Congratulations on 45 fabulous years of bringing the joy of movement to the youth of the Merrimack Valley!
Your efforts have impacted lives by kindling in your students a never ending love for the arts..." (Amy M.)