"I am not certain that I say it enough, but thanks to all of the NASD staff for all that you do. I thank you for teaching them the values of commitment and teamwork, and doing it all in a way that is fun for the students..."
About Us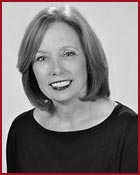 Debbie Lamontagne
STUDIO DIRECTOR
Debbie Lamontagne graduated from the Dance Teachers Club of Boston Education course in 1973 and is a 47-year member of that organization. While attending Castle Junior College in Windham, New Hampshire, Debbie became the co-director of Marilyn's School of Dance in 1973. She then became the director of North Andover School of Dance & Gymnastics in 1986.
Debbie's early dance training took place in Lawrence, Massachusetts under the direction of Madeline Mahoney and her sister Marilyn Twomey. She studied during the summer months with the late David DiMarie in Buffalo, New York; Gene Murray in Salem, Massachusetts; and with Gus Giordano, Diane Walker, Julia Boynton and David Howard, just to name a few. Debbie has performed in Summer Stock and attended numerous dance festivals across the country.
Debbie has taught all levels of dance, Preschool through Advanced, Special Needs Children and Adults, for 47 years. She has taught in many afterschool and child care programs, choreographed many school musicals, and brought her students to perform on a Royal Caribbean Cruise Ship and at Walt Disney World's Magic Kingdom.
She has won numerous awards and trophies and is most proud of the Village Hero Award from the Massachusetts Society for the Prevention of Cruelty to Children (MSPCC) for her contributions to children and their families of our community. For her generosity, Debbie was awarded the Project Motivation Award For Excellence. The plaque was presented to her on July 30, 2006 and read:
"Thank you for setting the example for all dance educators. Your unselfish desire to help a fellow dance teacher and her students in their time of need has taught us all that appreciating, respecting and assisting each other can be accomplished among the dance profession. You are a SHINING LIGHT in the DANCE TEACHING WORLD."
Debbie and her husband, Leo, have two adult sons, Leo and Matthew and three grandchildren, Maxwell, Zoe and Rudy . She is extremely grateful to have the opportunity to share her joy of dance for 48 years!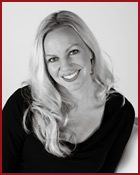 Amy Brown
INSTRUCTOR
A native of Kansas City, Amy Stockton began her dance training at the age of three. On her first day of dance class, she instantly fell in love with the art. Amy is well-versed in all areas of dance, and has extensive training in classical Classical Ballet, Pointe, Jazz, Tap, Contemporary, Acrobatics and Cheer/Pom. Additionally, Amy is professionally trained in both the International Latin and International Standard styles of Ballroom Dance, as well as being a certified ZUMBA Fitness Instructor. Amy has been privileged to train with world-class instructors, such as: David Howard (Ballet), Jean Marc Genereux (Ballroom) Julie Boynton (Tap) and Beto (Creator of ZUMBA Fitness), to name a few.
Amy is a graduate of Kansas State University, where she was a Hotchkiss Academic Scholar. While at K-State, she was a four-year member of the Kansas State Classy Cats Dance Team, serving as a team captain her senior year. Amy has performed nationally at numerous college bowl games, as well as appeared on ESPN's College Game Day.
Her first love being teaching, Amy relocated to the East Coast after college, where she worked as a Professional Dance Teacher, Choreographer and College Dance Team Head Coach. Amy has worked as a Master Tap Teacher for major FDC dance competitions, and currently judges for several National Dance Competitions.
As a choreographer, Amy does a wide variety of work, including: competitive dance studios, college dance team nationals, musicals and professional sporting events, most recently with the Boston Celtics and as the current choreographer for the Boston College Dance Team. Her students and teaching techniques have been featured in Dance Spirit, Dance Teacher, and Dance Studio Life Magazines.
Amy will be teaching Grade School, Middle School, High School, Adults and Intensive dancers in Ballet, Tap, Jazz, Lyrical, Contemporary, and Musical Theatre.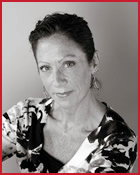 Angela V. Carter
INSTRUCTOR
Angela Carter's professional dance career began at the age 14 when she appeared with the Houston Ballet. She has danced and toured with Ballet Concerto, Ballet Galaxy, Milwaukee Ballet, Atlantic Ballet and Ballet New England. Angela has been a Company Member, Ballet Mistress, Principal Dancer, certified Pilates instructor, Principal Instructor of Classical Ballet, Junior Company Coordinator, Company Instructor, School Director, and the 2006 Director of Nutcracker for Ballet New England.
She has appeared as a guest instructor with ballet companies in MA, ME, NH, FL, VA and VT. In November 2002, Angela appeared as a guest artist with The Siren's Song. In January 2003, Angela appeared with the Greater Palm Beach Symphony Orchestra with Guest Conductor Maestro Vladimir Ponkin in the role of The Dying Swan.
Angela has been featured in "Classic New Hampshire, Preserving the Granite State in Changing Times", written by Linda Landry, and "Ballet Resources". In 2008, she was recognized as an Honored Lifetime Member and VIP Member of the "Cambridge Who's Who".
Angela teaches middle school and Intensive dancers in Ballet and Lyrical. She also teaches teaching Ballet & Wedding Classes for Adults.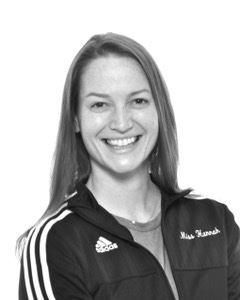 Hannah Stewart
INSTRUCTOR
Ms. Hannah has been teaching dance for the past 15 years with this being her 6th season at NASD. Hannah loves that her job is about sharing the joy of dance with every one of her students from preschoolers to adults!

Ms. Hannah grew up overseas and spent most of her childhood Irish step dancing. Throughout her high school years, Hannah explored many different dance techniques including belly dancing, hip hop, praise dance, and ballroom. While still in high school, Hannah began teaching Irish step dancing, and soon discovered she had a passion for teaching as well as performing dance. During her senior year of high school she studied ballet, jazz, and tap with Kirsten Wilkinson, MA, and then auditioned for the Distinguished Artists Award at Hope College in Holland, Michigan, which led to a dance scholarship.

Ms. Hannah graduated from Hope College in May 2013 with a BA in Dance Education and a minor in Secondary English Education. At Hope College, Hannah studied dance in all of it aspects, leading to a new interest in and passion for improvisation, modern, jazz, tap and many other facets of dance. During her time in the Hope College dance department, Hannah performed in many different student and faculty choreographed pieces along with creating some of her own works. While at Hope College, Hannah had wonderful opportunities to study with outstanding faculty and guest artists including: Linda Graham, Nicole Flinn, Steven Iannacone, Sharon Wong, Matthew Farmer, and Mark Yonally. As a senior, Hannah was a teaching assistant to Crystal Frazier (Tap), in addition to being a full-time Student-Teacher at Cityside and Creekside Middle Schools in Zeeland, MI fulfilling her education degree requirements.

Ms. Hannah occasionally brings her funny French Bulldog, Si, into work. If you ever hear a snort at NASD, that might mean Si isvisiting!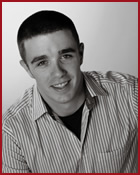 Leo Lamontagne
ASSISTANT DIRECTOR
Leo Lamontagne earned a Bachelor of Science in Communication, majoring in Dance with a minor in Not-For-Profit Business, from Northwestern University. While there he founded and directed the university's first and only tap dance company, TONIK Tap. He is a graduate of The Dance Teachers' Club of Boston Teacher Training Course and the recipient of The Dance Teachers' Club of Boston Award and the Mary Jane Brown Award for Excellence in Teaching Tap.
Leo has studied with Dr. Susan Lee, Laura Wade, Glenn Leslie, Bril Barrett, Molly Shanahan, among others. After graduating from NU, Leo danced professionally as a company member of Jump Rhythm Jazz Project in Chicago. While with the company he had the opportunity to perform and teach across the country.
In 2007 he received an Emmy Award in the category of Outstanding Achievement for Individual Excellence On Camera/Performer for his work in the multiple Emmy Award winning documentary Jump Rhythm Jazz Project: Getting There, produced by HMS Media for public television.
Leo most recently performed in Clara's Dream: A Jazz Nutcracker at the Music Hall in Portsmouth, NH.
Leo grew up dancing at North Andover School of Dance. He has been on faculty at the Boston Conservatory where he taught jazz and directed the Hoofers, the student taught tap company. He also teaches Master classes throughout the North East. Leo resides in Andover with his wife, Meghan, their son Rudy and their dog Teddy. He loves being home at North Andover School of Dance. Things really have come full circle. There is no place like home!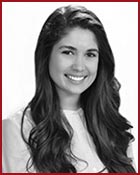 Sara Heath
INSTRUCTOR
Sara Heath began her dance training at the age of three. An alumna of North Andover School of Dance, Sara has trained in ballet, jazz, tap, lyrical, contemporary, pointe, and cheer and pom styles. As a member of the competitive dance team, Sara won several awards both regionally and nationally as a soloist and alongside her teammates.
Sara is a graduate of Assumption College, where she received degrees in history and English writing. While at Assumption, Sara was a member of the Ladyhounds Dance Team, of which she served as captain her junior and senior years. With the dance team, Sara performed at football games and men's and women's basketball games, as well as at campus and community events. During her four years with the team, Sara received numerous All American nominations and has joined the team as it has earned national rankings at the National Dance Alliance Collegiate Nationals in Daytona Beach, Florida.
Sara currently works as a healthcare beat reporter in Danvers, Massachusetts. In addition to her full-time work and position at NASD, she is a company dancer for DanceWorks Boston, where she performs in jazz, tap, lyrical, and contemporary styles in DanceWorks performances. Sara is excited to return to share her joy of dance!
Amerikis Rivera
INSTRUCTOR
BIO & PICTURE COMING SOON
Cara Grady
INSTRUCTOR
BIO & PICTURE COMING SOON
Aisling Frugoli
INSTRUCTOR
BIO & PICTURE COMING SOON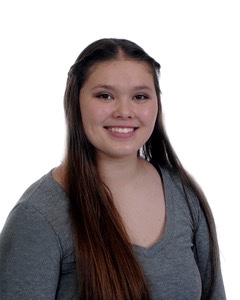 Marie Suleski
Instructor
Bio coming soon.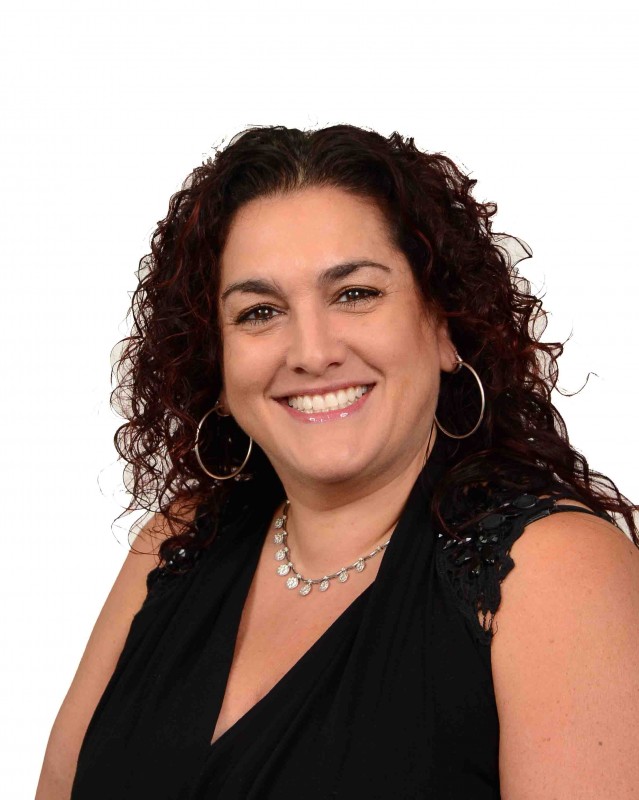 Laura Freedman
Office Staff
Laura Freedman and her family have been a part of the North Andover School of Dance for over 20 years. Laura knew back in 1998 that Miss Debbie was something special. All five of her children have passed through the doors, some from birth through high school. Laura and her husband, Marc, participated in Adult Tap and have been part of many recitals. Laura graduated from Boston University with a bachelor's degree in Business Management. Her organizational skills and ability to multitask make her an asset as a member of the NASD team. Laura's warm and friendly personality provides a welcoming environment for parents and students. Her dependability, efficiency and self motivation make her an asset to our administrative staff. When Laura isn't working, she enjoys spending time with her children and traveling with her husband.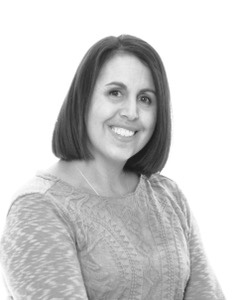 Chrissy LaBrecque
Bio coming soon.